What is Umbrella Insurance?
Umbrella insurance is extra insurance that provides protection beyond existing limits and coverages of other policies. Umbrella insurance can provide coverage for injuries, property damage, certain lawsuits, and personal liability situations.
Why Do You Need Umbrella Insurance?
There's certainly a fear factor involved in the decision to buy umbrella insurance. Many insurance companies say you need it because of the lawsuit-happy world we live in, where anyone can sue you for anything and ruin you financially. You can find plenty of personal liability horror stories in the news, where juries awarded multimillion-dollar judgments to the victims that individuals had to pay. But how likely are you to find yourself in such a situation? Do you really need umbrella insurance?
As a general rule, you might hear you should purchase umbrella insurance if the total value of your assets, including ordinary checking and savings accounts, retirement and college savings and investment accounts, and home equity is greater than the limits of your auto or homeowner's liability. The idea behind this advice is that you want to have enough liability insurance to fully cover your assets so you can't lose them in a lawsuit.
This recommendation doesn't quite make sense, though, because jury awards can easily exceed insurance policy limits. The real question you should ask yourself is, am I at risk of being sued? Everyone is, so in a sense, umbrella insurance makes sense for everyone. It's a small price to pay for the extra peace of mind.
But some people are more likely to need an umbrella policy than others. If you engage in some activity that puts you at greater risk of incurring excess liability, you're an even better candidate for an umbrella policy. Personal liability risk factors include owning property, renting it out, employing household staff, having a trampoline or hot tub, hosting large parties, and being a well-known public figure.
Having a teenage driver in the family also puts you at increased risk, as does owning a dog or owning a home with a swimming pool. Basically, the more likely you are to be sued, the more strongly you should consider purchasing umbrella insurance. But anyone who is risk-averse will sleep better at night knowing they're protected by an umbrella policy.
What Does Umbrella Insurance Cover?
Umbrella insurance provides coverage beyond the limits of your other insurance policies, or for claims that may not be covered by liability policies. Umbrella insurance generally provides liability coverage for:
Injuries
Damage to property
Certain lawsuits
Personal liability situations
Umbrella Policy Coverage Examples:
Bodily injury liability covers the injuries sustained by another person because of the accident. Examples include the cost of medical bills and/or liability claims due to injuries caused by:
A serious auto accident where you're at fault
Harm caused to others by your dog*
A guest in your home falls
A neighbor's child falls while playing in your yard
Property damage liability covers the cost of damage or loss to another person's tangible property. Examples include the cost associated with damage to vehicles and other property due to an auto accident where you are at fault.
Owners of rental units help protect against liability that you may face as a landlord. Examples include the cost of liability claims due to:
Someone tripping over a crack in the sidewalk of your rental property and suing you for damages
Your tenant's dog* biting someone and you being held responsible for the injuries
Coverage is also provided if you're sued for:
Slander: An injurious spoken statement
Libel: An injurious written statement
False arrest, detention, or imprisonment
Malicious prosecution
Shock/mental anguish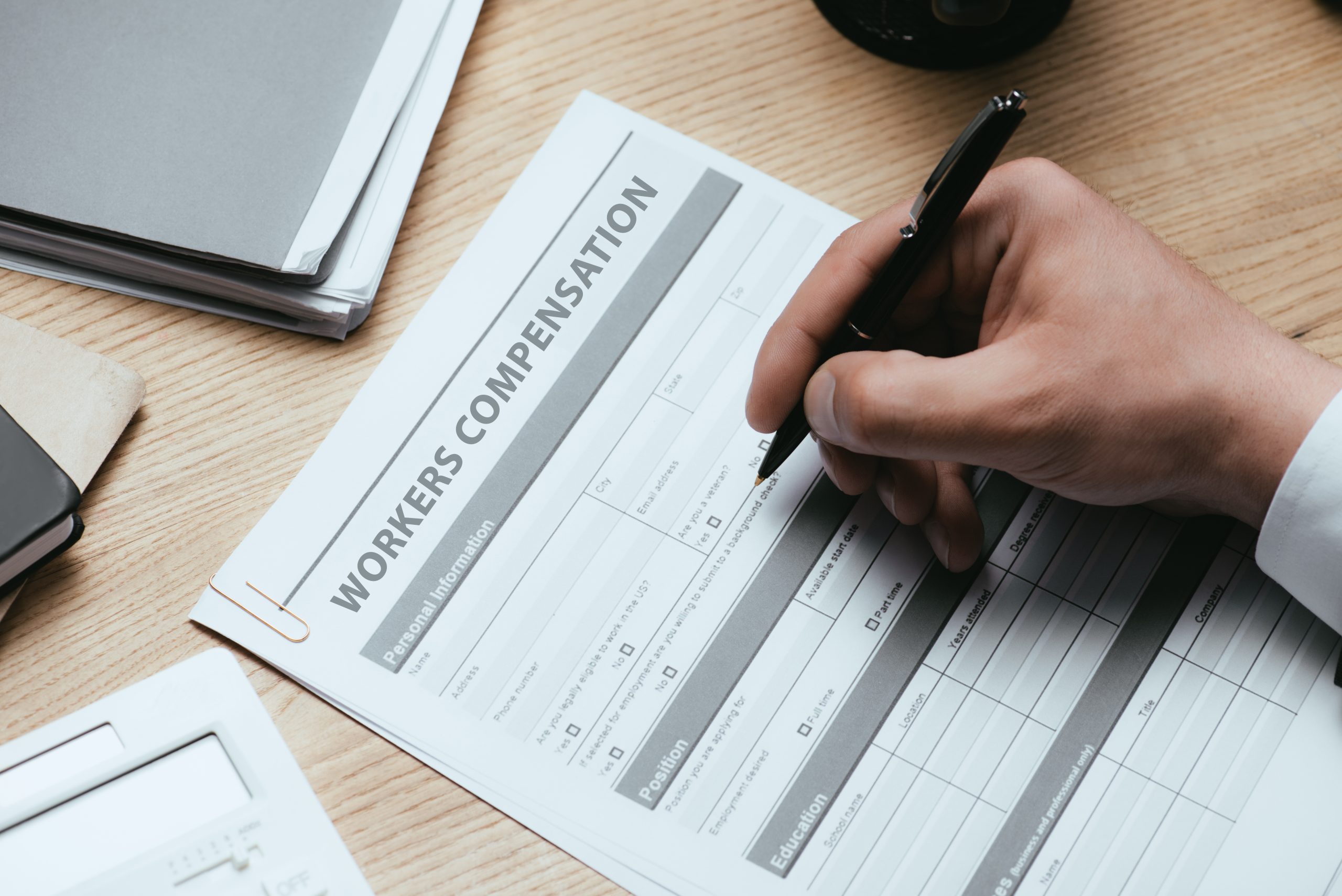 Workers' Compensation Insurance
This policy is required in almost every state for businesses with employees. It also protects sole proprietors against work injury costs that health insurance might deny.
Commercial Auto Insurance
This policy is usually required for business-owned vehicles. It helps cover the costs of a vehicle accident, theft, or vandalism.
Keyman Coverage Insurance
A life insurance policy that a company purchases on the life of an owner, a top executive, or another individual is considered critical to the business.
One-Stop Shop for Contractors and Startups
We partner with companies to provide the following services.
The Best in the Business
We only work with the best insurers and companies to provide you A-rated coverage.
Services and People you can Trust
Humano (definition: human) is based on trust. Trustworthy and reliable custom-built services for your business.
Contractor Specialist Help
Our contractor and startup specialists will explain and teach you about each service and product.